The reason I ask is I found this diagram in a text book and find it very curious -
Is this a realistic representation of water?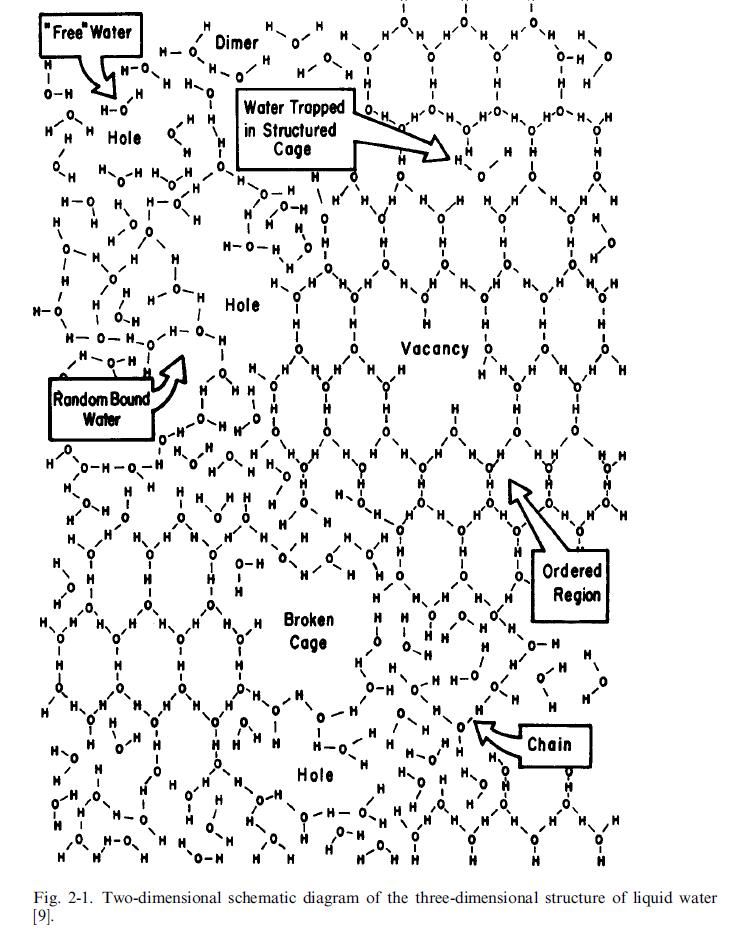 The text book is "Solvents and Solvent Effects in Organic Chemistry" by Christian Reichardt
The cited reference [9] is [9] R. A. Horne: The Structure of Water and Aqueous Solutions, in A. F. Scott (ed.): Survey of Progress in Chemistry 4, 1 (1968).
But I couldn't find a copy of this reference.
Thanks for your help/opinion