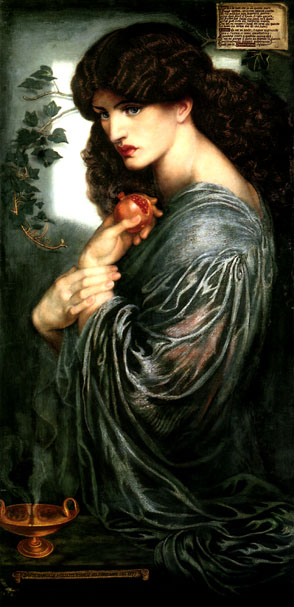 "Persephone (Proserpine) was a daughter of Zeus and the Greek fertility goddess
Demeter (Ceres). Hades (Pluto) condemned Persephone to eternity in the underworld,
because she had eaten the forbidden fruit (pomegranate seeds). She was allowed to
return to the surface of the earth for part of the year. Persephone was also
a personification of spring."