At 40 degrees from horizontal, the panels will be 140 degrees from the plane of snow. They would still catch light at that angle.
Also, as I noted back in
February
: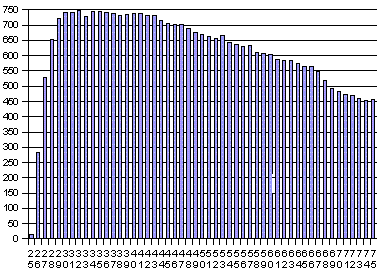 x axis is 'C, y axis is watts, ignore T < 30'C per the author.
The temperature of the panels changes their output significantly. I know that when I set mine up in the summer to water the volley ball courts at the beach, you could fry eggs on them.
450 watts/750 watts = 60%
I'd say Artman's panels must be better than my old Kyoceras with only a 30% reduction in output.
Ah ha! You could almost interpolate the panel temperatures from
his panel's data sheet
:
30%/0.45% + 25'C = 92'C
Yup. Probably could have fried eggs on them.
My laptop sounded like a pachinko machine the day they started taking reservations:
All were announcing they'd put in reservations.
True, but there are plenty of hybrids out.
Good timing:
With a little cash on hand, maybe they can ramp up production = economies of scale <> $109k/vehicle
I want one of those.