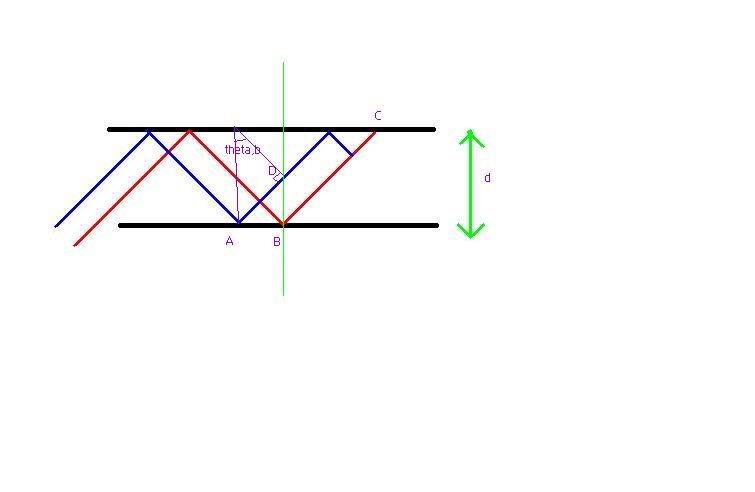 ok, so dsin(theta) = m lamda.
so where did the 2 appear from?
AD is my path difference right?
does the 2 in my lecturer's answer come out due to the pi reflectance?
also how do i account for the 2 times of pi reflectance?
apparently my lecturer did account for it in his answer when he - 2pi. but is his answer some form of general solution or something ?