Here is a simple visual demonstration that the gravity inside a ring is not null as inside a hollow sphere (in Newtonian terms):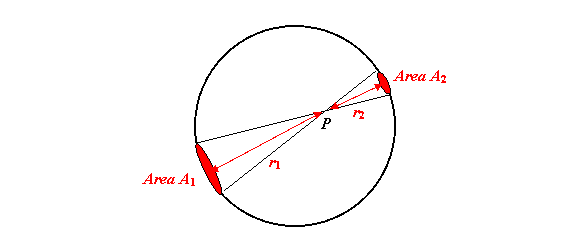 In the above image the particle at point P inside the hollow sphere shell is at different distances from the shell but the shell mass contained in the circular intersection of the cone on the left is greater than the shell mass intersected on the right and this difference in intersected shell mass exactly compensates for the differences in distance. The regions outside the intersecting cones are identical and trivially cancel each other out, no matter what arbitary angle is chosen for the intersecting cones. See
http://galileo.phys.virginia.edu/cla.../GravField.htm
for the source of the diagram.
If a section of the shell above and below point P (the green sections in the attached diagram) are removed, leaving an equatorial ring, then some of the compensating shell mass is removed (the light blue regions in the attached diagram) and the forces no longer cancel out. Anything in the plane of the ring, but not exactly at the centre, moves outwards as if there is a repulsive force at the centre of the ring.