I made a picture to show what I was talking about.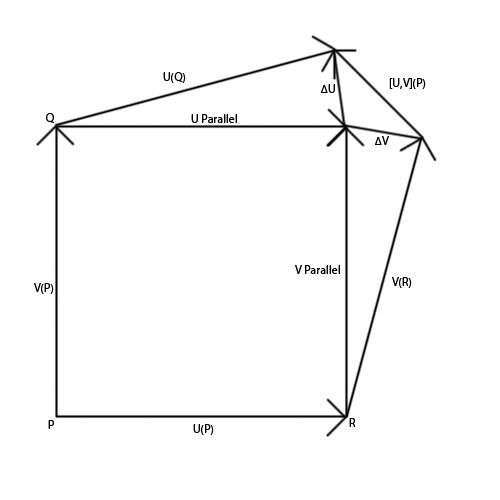 This is my conception of what things look like (infinitessimally of course) in the absence of torsion. I used deltas instead of nablas to denote the covariant derivative because I can't find the nabla symbol in word. I have also suppressed the subscripts. The outer quadrilateral doesn't close, and requires [U,V] to close it, but the inner one does.
One can easily see from that picture then that [itex]\nabla_v u-\nabla_u v=[u,v][/itex] which implies no torsion. I seem to have derived a "proof", so to speak, from this picture, that it is always the case that the inside quadrilateral will always close in the absence of torsion. In this "proof", though, I just wantonly add and subtract vectors like I was in Euclidean space, so I wasn't sure that it's valid even in the infinitesimal case since I haven't checked how errors scale.
My conception of torsion, then, is that it will open up that inner quadrilateral, leaving the outer pentagon untouched. This will obviously make the above equality that I just wrote not true.
Is this a valid picture?