For the last two years I have been obsessively into flying RC helicopters. Thankfully there are a few things which tickle my fancy within the hobby, so that helps. These are methods of powering the helis - namely Battery (lipo) and nitro powered engines. I am also interested in the servos and the things you can do with them. This is moving into electronics, which I will be focusing more on soon.
I don't have any images of me flying, unfortunately. But I will post an image and a video which shows what type of flying I hope to achieve in the future and an image of my favorite model, which I fortunately own.
Thankfully, with 2.4 GHz TX's and RX's, the need for crystals and long antennas is a thing of the past.
My favorite heli, Synergy n5.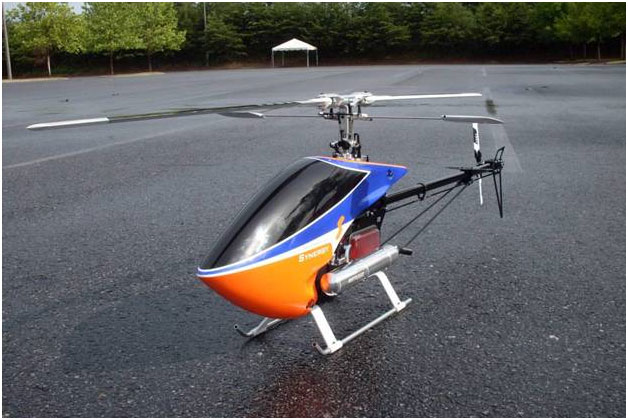 [pulled from Google]
As nitsuj briefly mentioned. Technology has exploded recently within the RC world. For example, in under a year, the market for LiPo powered helis has rocketed, quite literally. Though the batteries are expensive, especially when getting into the 12c range. It means less maintenance. I still enjoy the messy-ness and smell of nitro though and I do have a Lipo powered model to counter balance!