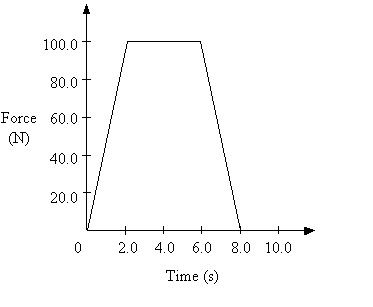 If the mass of the object is 3.0 kg, what is its final velocity over the 8.0 s time period?
This is the work I've done so far.
F∆t = m∆v
100 * 8.0 = 3.0 * v
v = 266.67
Now 267m/s seems quite high to me. So I think the problem Im having is that I'm reading the graph incorrectly and extrapolating the incorrect force from it. So basically, can anyone tell me if I have the correct amount of force listed down?