Hey, all. I've run into a real problem with my control circuit. The circuit is simple enough. I am designing a controller for a servovalve that looks something like this.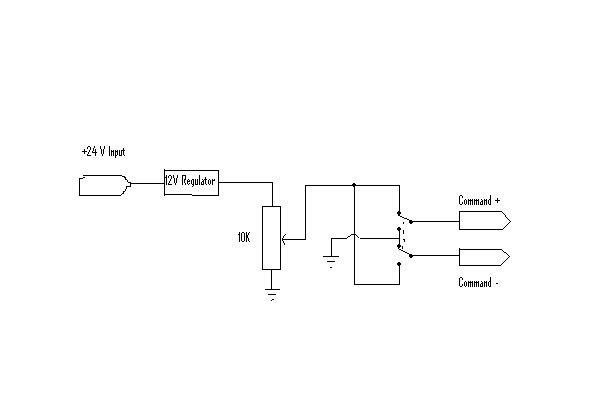 The frustrating thing is, it works in one direction, but when I flip the switch to reverse polarity, it stops working unless I turn the pot all the way open and then I get a large current draw. I don't understand at all why this is happening. Why does it work in one direction, but not the other? When I hook up a power supply directly to the switch, it works fine, but with the regulator and pot in there it starts acting funny. Help please! I've been stumped for over a day and I need to get this figured out.
Edit - I should say that I forgot to ground the regulator in the schematic. It is grounded on the breadboard, though.