So I checked it out and found it on Starry Night. Although next to the sun, this is the brightest at an impressive -8.23 magnitude!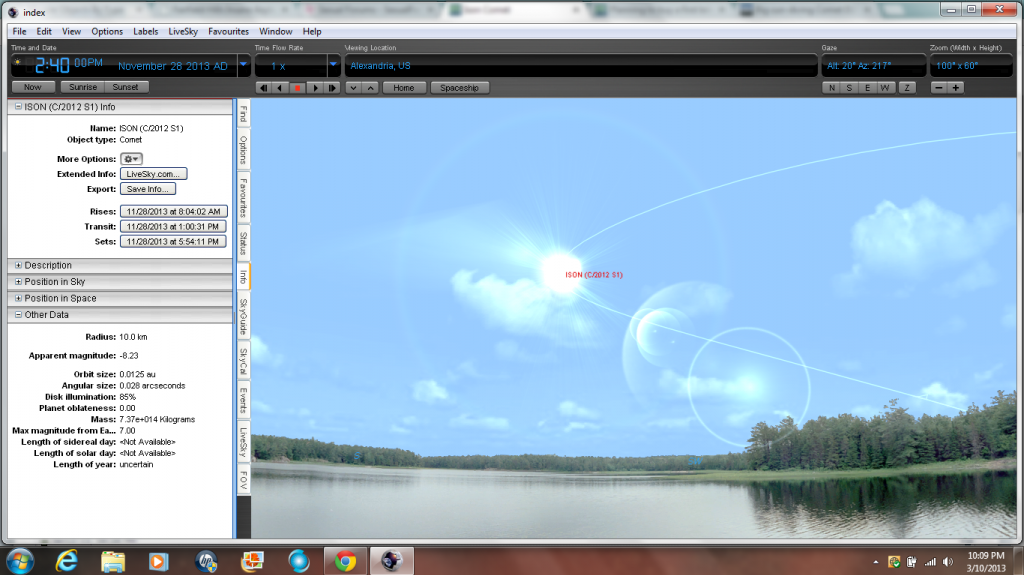 This is how close it will be to eclipsing the sun! That would have been incredible, but if its accurate, I bet you could still see it clearly behind a solar filter.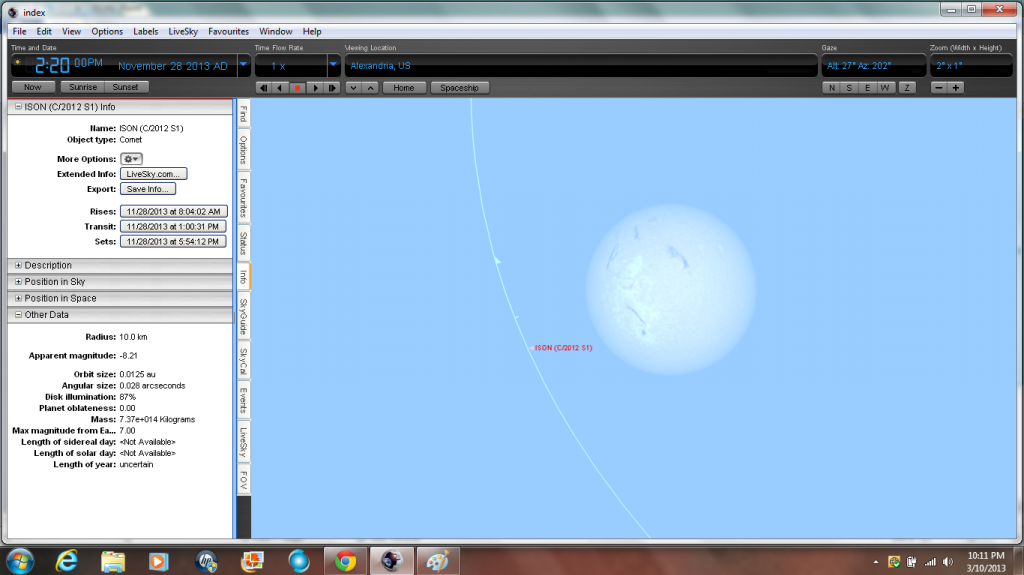 And brightest after sunset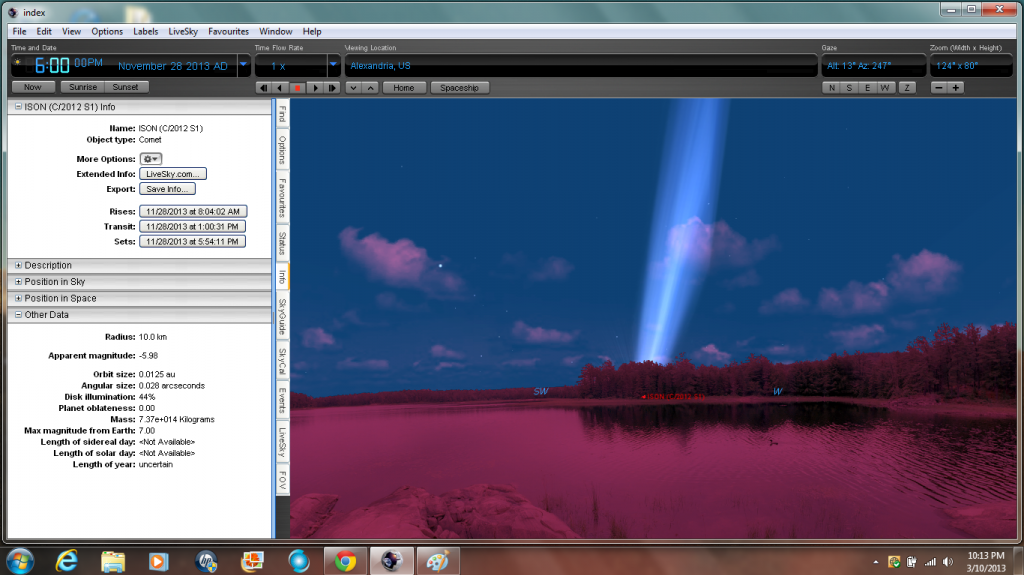 But, let me just mind you that the tail is exaggerated... alot... but still worth gazing atevery second.