どうもありがとう for posting, as always!
This way of converting the ongoing hourly release into an annual dose doesn't make any sense to me. It's like saying, if you borrow x amount of money every month, you will pay y amount of interest every year, as if it didn't matter how much you were already in debt or how many years you continued this.
Release or no release, there are already radioactive substances on the ground that produces background radiation, year after year. Maybe the rain will gradually wash out some of it and Cs-134 will decay with a half life of 2 years, but it won't go away quickly like the I-131.
A goal of 1 mSv/y (presumably on top of natural sources, not including them) seems very ambitious even outside the wrecked reactor building, let alone inside them.
EDIT: TEPCO
regularly measures radiation
at about 10 points mostly along the periphery of the plant. The official radiation readings published today (7/20) range from about 10 microsievert per hour at MP1 to 350 microsievert per hour south of the main building, near where the webcam stands. That's an annualized dose of 87 mSv to 3 Sv per year.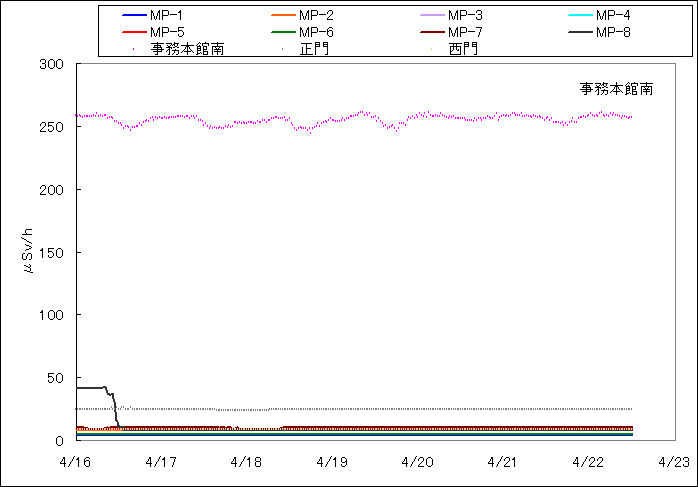 Sure, you can get that down to 1 mSv per year, by not staying at the plant for more than a couple of hours a year...
EDIT 2: With this helpful
Survey map of Fukushima Daiichi Nuclear Power Station
you can avoid hotspots of several 100 mSv/h around the reactor blocks, staying in zones with "only" 0.2-10 mSv/h.
I think this will have to include partly demolishing reinforced concrete portions of both unit 3 and 4 that are in danger of collapsing, which would destroy the polyester tent. Given the significant radiation levels at least in the unit 3 pool, I think its 5F/CRF area will need remote operated machinery for cleanup. Unit 3 should be the most challenging of the units for cover construction.