I'm wondering something about illustrations of single slit interference. I've seen them being illustrated in different ways. One way is this: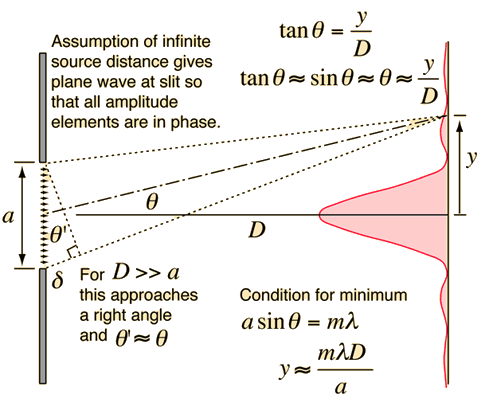 and another way is this:
But I don't understand how these can show the same thing? In the first picture, we have light rays that are obviously NOT parallel, because they all point to a single point. But in the second picture, there are several rays that are all shown as parallel. How is that possible? The rays can't be both parallel and not parallel at the same time!
And another question. In the second picture, it is shown that light is coming in horizontally from the left. Why is it then suddenly tilted with angle θ? Why doesn't it just continue horizontally into the slit? This following picture makes much more sense to me:
Because here at least we see that the light will continue horizontally and the angle θ is simply to show where destructive interference will take place. But this is again different from the two other pictures. Can someone please explain how all these pictures are related and how they are meant to show the same thing?
I mean none of the first two pictures make sense if we consider that the light will diffract like a point (omnidirectional) source at each point which it does according to Huygens principle, only the third picture shows that.