1. The problem statement, all variables and given/known data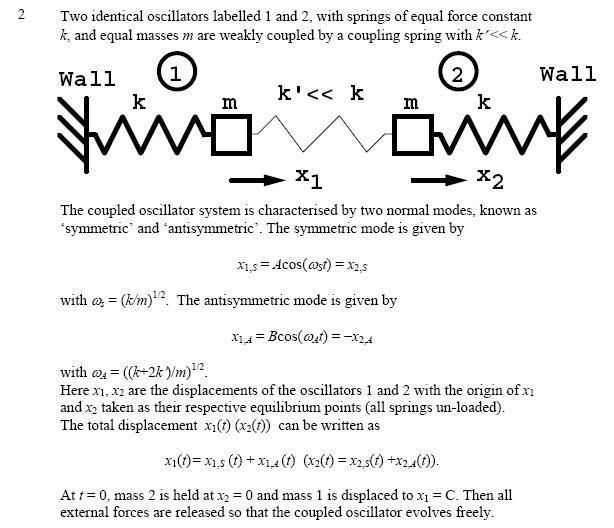 The question then goes on to say:
Decompose the resulting oscillation as a superposition of symmetric and antisymmetric mode oscillations. Hence give A and B in terms of C
2. Relevant equations
3. The attempt at a solution
Well as of yet I'm not sure I fully understand the question. I think all its asking me to do is to combine the two waves to give one equation that describes the resultant wave.
As I understand the theory behind it, [tex]\omega_A[/tex] is 180 degrees out of phase with [tex]\omega_S[/tex]. Does this mean that the superposition of the waves cancels each other out? Or does the oscillation of the coupling spring contribute to this?
As far as I can gleam as well, A = C and B = -C. Is this right?