Since I started this thread, I spent a lot more time observing the moon and I realize that my assumptions about vertical shadows are completely incorrect. Even outside my own house tonight was a perfect example of how wrong that was. I took a photo, blurry because of a lack of tripod, but still clear enough to make my point.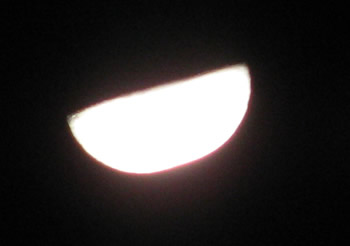 My question now relates to this famous picture of Earthrise.
What mechanism would make the illuminated portion of the Earth at the top, and the illuminated portion of the Moon at the bottom?
Thanks again.