I knew you would ask that.
That was a simple example to show the principle.
You could do this: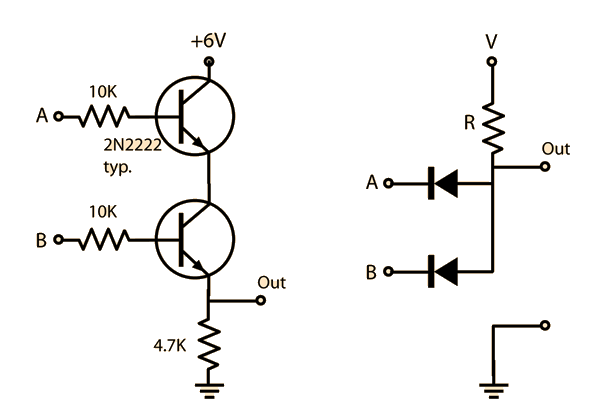 In the left diagram, you would have to have both inputs high to get current into the resistor at the bottom.
However, the main point is why would you do something as pointless as this? Why use AND gates at all?
Suppose you gave a friend a switch connected to one of the inputs and told him to switch it on and off continuously.
So, he could turn a light on or off just by switching the switch.
Secretly, though, you have a switch connected to the other input. Unless you switch your switch high, your friend cannot switch the light on and off.
Now, suppose you could switch your switch high for exactly 1 minute. If you count your friend's total number of light pulses, you would know how many pulses per minute he is sending.
So, one of the inputs could work as a control for the other input.
Or, you might turn your garden sprinklers on, but they wouldn't go on if it was raining. You could do this with AND gates. You have to have two conditions apply before something will happen.